PDP "Broke" As Governors Turn Backs On Bamanga Tukur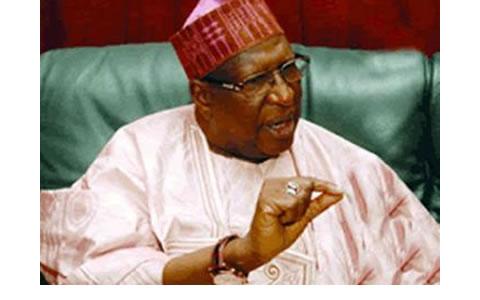 Several sources at the headquarters of the Peoples Democratic Party have described the party as close to broke.
One source, who is a founding member of the party, told SaharaReporters that the poor state of the PDP's finances forced officials to shelve any plans to organize a formal celebration of the 14th anniversary of the party's existence.
Two of our sources attributed the party's financial woes to a decision by several PDP governors to turn their backs on the Bamanga Tukur-led National Working Committee of the party. "Many of our governors are paying back President Goodluck Jonathan for imposing Dr. Bamanga Tukur as the national chairman," said one source.
A member of the party's NWC who spoke to our correspondent disclosed that he and his colleagues have been grumbling over the non-availability of funds to prosecute the party's activities and programs.
"It is even difficult to receive their salaries," said the source. Members of the party's NWC had in June unilaterally fixed their salaries at scales that many governors reportedly criticized for being excessive. The NWC had fixed Mr. Tukur's monthly salary at N2 million or approximately $15000. In addition, the deputy national chairman, Sam Jaja, was allocated N1.7 million per month; and the national secretary, Olagunsoye Oyinlola, N1.5 million per month.
Several other members of the National Working Committee were awarded salaries of N1.2 million each. Apart from Messrs Tukur, Jaja and Oyinlola, the party has 9 other persons as members of the NWC.
Our source within the NWC revealed that members now depend on cash gifts from a few friendly governors. "There are some governors who pay courtesy visits to the party headquarters once in a while, and they usually give us some funds," said the NWC source.
The source cited the example of Governor Gabriel Suswam of Benue State who visited the party headquarters on Wednesday. He stated that Mr. Suswam gave some cash to party officials.
Our sources disclosed that the party's cash flow crisis had rendered the party incapable of meeting numerous financial obligations to other organizations, including media houses.
Our correspondent learnt that the party had not been able to pay media houses which carried the obituary of its former National Youth Leader, Muyiwa Collins.  Mr. Collins died on Wednesday, January 12, 2011.
One source revealed that many party leaders were also unhappy with President Jonathan for setting up pseudo-groups that are unknown to the party's constitution. "Mr. President has set up such alternative groups as Neighbor to Neighbor, Door to Door, as well as other pro- Jonathan/Sambo groups. The source said party officials at the Abuja headquarters were distraught that the president and vice president were now using these mushroom groups to pursue their political interests.
"We have never had it so bad," said one official, a member of the NWC. He added, "Things are so bad to the extent that we cannot even party salaries of workers as and when due. It is indeed terrible."
Culled from Sahara Reporters.