Noel Grealish and the Desperate Race to be Relevant by George C E Enyoazu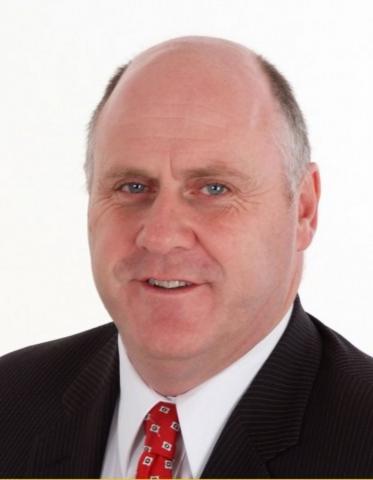 Photo: Noel Grealish
Ireland, a small country of less than 5 million inhabitants has been known for being humanitarian and welcoming. Irish humanitarian activities benefit millions of diverse peoples in every geographical location in the world. Some of the Irish humanitarian organisations include Concern Worldwide (born out of the humanitarian catastrophe in Biafra, 1968), Goal, Trocaire, Bóthar, just to mention a few. Even the Irish government has maintained an external assistance to other struggling countries known as Irish Aid.
Some of us who have settled in Ireland, calling it home bear testimony of the warm welcome of majority of the Irish and their government which made it possible for us to remain. The task of integrating into the society is ongoing.  
A host of the migrant population in Ireland are productively engaged in the workface, helping to grow the economy in every sector.
However, when it seems that everything's going smoothly, some form of opportunism would rise up to drive a wedge between us by making a distinction between categories of Irishness. It's noteworthy that these opportunists use racial rhetoric and fallacious tendencies to mislead the public and appeal to the emotions of the public, BECAUSE they lack logic and reason.  These are political demagogues or rabble-rousers.
Lately, Noel Grealish, TD (an independent member of the Irish parliament representing Galway West constituency) seems to have issues of substance that would justify his membership of the Dail Eireann (Irish Parliament) save to make a mincemeat of those he perceives as the vulnerable ones. The man gives a dog a bad name in order to hang it. Just in September, he labelled the Africans as spongers on the Irish system. He seems to categorise a vast people from one continent with racial slurs and prejudice.  I am wondering how this man would feel if Irish people in any part of the world are stereotyped in this manner. Honestly, racism is borne out of extreme ignorance.
As if labelling Africans as spongers wasn't enough, Noel Grealish, TD, on Tuesday, 12th November 2019, on the floor of the Dail raised a boggy of €3.54 Billion sent to Nigeria in the last eight years. He suggested that there wasn't enough governmental controls and monitoring on the money that goes out of the country, insinuating that taxes aren't paid on the money, and the possibility of it being proceeds of crime and fraud. 
Although the Taoiseach (Irish Prime Minister) Leo Varadkar and other well-meaning politicians in the Dail have swiftly condemned Mr Grealish's racist remarks and intentions, the government went a step further to clarify that "personal remittances sent to Nigeria from Ireland were €17 million each year from 2010-2017, and €16 million in 2009. Over the past eight years, that amounts to €136 million." That sharply contradicts Grealish's whopping €3.54 Billon. The difference between the figures is overwhelming.
As the general election looms, many a politician have resorted to desperate strategies in order to win re-election. They are burnt out of convincing manifestoes, and thus use the blame-game on migrants to fool their constituents into renewing their mandate. Noel Grealish, TD should have used the experiences of Irish migrants worldwide to sample the feelings of African migrants, nay Nigerian migrants in Ireland.  Human beings are the same, whether African, Nigerian, Irish or European.
The lack of good governance or social welfare in Nigeria leaves Nigerian migrants with the responsibility of extending a much-needed helping hand to family members in Nigeria. This responsibility is not at variance with common human instinct or Irish humanitarianism which seeks to eradicate poverty from the face of the earth. By repatriating money to their homeland, Nigerians have shown responsiveness, and are not doing something that no other nationalities are doing. The average foreign worker in any enclave repatriates money to their people. Fairness is colour-blind, but injustice rides on the compass of hypocrisy and race. Sharing is caring. Noel Grealish might need to learn that it is vain for one to get all they can, can all they get and sit on the can.
George C E Enyoazu.
Dundalk, Ireland.
Publish Date:
Tuesday, 19 November 2019