Nnamdi Kanu vs Gani Adams; the idiocy of a people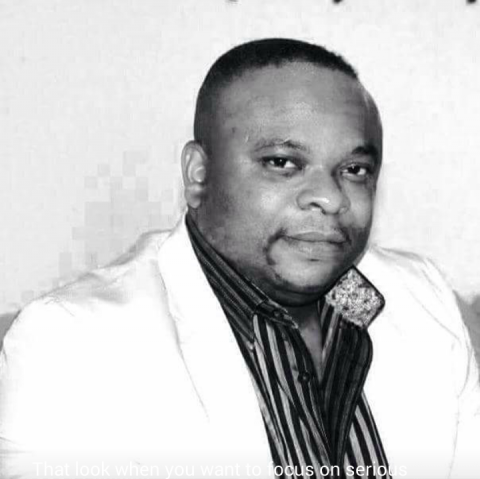 By Larry Iloh
Over the weekend, the news was all over the place that the Alafin of Oyo, arguably the highest traditional institution in Yorubaland, has bestowed on Gani Adams the title of Aare Ona Kakanfo of Yorubaland (the war Lord or field marshal of Yorubaland). The last person that held that position was late Chief Moshood Kashimawo Olawale Abiola, the Nigerian president that never was.
So, who is Gani Adams and what does he stand for?
Well, I did not know so I googled him. And according to Google, "Gani Adams is a political and social activist. He is a faction leader of the Oodua Peoples Congress, a SECESSIONIST organisation based in Nigeria, which supports a sovereign state of the Yoruba people". So, the new field marshal of the Yoruba people is a forty-something year old man who champions the secession of the Yoruba people from Nigeria. He was in and out of prison for organising Yoruba youths against the annulment of June 12 1993 election, which the man he now sits on his title won. His organisation, OPC, wants Oodua republic. Since his new title, there has been a litany of congratulations to him from friends and foes alike from the Yoruba people. He is now their traditional warlord.
Now, turn to Nnamdi Kanu and his Igbo folks. He is doing the same thing Gani Adams did. He is championing the struggle for a sovereign state of Biafra. He is up against the militocratic regime in Nigeria, which treats Igbo people as a conquered people after the war. Kanu wants freedom for Ndigbo. This was seen as treason and terrorism by Buhari govt.
They threw him into detention on trumped up charges. This Buhari govt breached due process and refused several court orders to release him. Even when they eventually allowed court bail under impossible conditions, the govt still sent the military to invade his home and kill some of his supporters... Kanu has been missing since that invasion.
And what did the Igbo leaders and high chiefs do? Like cowards, they cowered; they proscribed Kanu's organisation. Went on global campaign to kotoo Kanu and his organisation, called Kanu a boy (it is only in Nigeria they call a 50 year old man a boy). Then went to Buhari to lick his ass and showcase to the world how idiotic they can be.
Yeah, 'Buhari spoke frankly', they said. He told us we are not marginalised because he gave us 4 substantive ministers. We shouldn't mention the absence of Igbo man as head of any security agency because it is a no go area. If he stopped the money they are stealing from oil, he would look into the East West Road, the 2nd Niger Bridge, the dilapidating Enugu International Airport, bla bla bla. Meanwhile, the govt continues to borrow money to invest in the North. The world bank continues, under govt instruction, to focus on developing the North. No mention of Kanu or any of his political detainees in kuje prison. No mention of those unarmed youths murdered by the Nigerian army in Abia state. No mention of the Fulani herdsmen who are killing local farmers and villagers at random in Igboland. No mention of any reparations for Biafrans for the destructions and deprivations they suffered during the war, and the institutional neglect of the South East by Nigerian govt after the war. Instead, they must unite to demonize any agitation for Biafra...
Tomorrow, we cry marginalisation. Who will even waste time to listen to us, when they know that Igbo leaders are wimps?
Shame on you, Igbo leaders and governors... 'Idiots of no comparison'
Well done, Alafin of Oyo and Yoruba leaders. Congratulations, Gani Adams. The Aare Ona Kakanfo of Yorubaland!
Larry Iloh
18/10/2017
Publish Date:
Thursday, 19 October 2017