Independence Day celebrations in cities throughout Transdniestria

On 2 September 2007 parades and celebrations rang out throughout the length of Transdniestria (Pridnestrovie) to mark independence day. It has been seventeen years since the new and emerging country declared independence. Its 550,000 inhabitants see sovereign statehood as the best way to guarantee freedom and democracy in the future.
By Times staff, 02/Sep/2007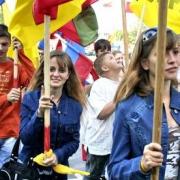 Born in the PMR: A member of a youth group carries the flag of the unrecognized republic during its independence celebrations
TIRASPOL (Tiraspol Times) - Pridnestrovie's annual independence day parade moved through Tiraspol, its capital city, on Sunday. Assembled bystanders cheered as the parade - led by the young country's armed forces and volunteer soldiers - entered the city's main square.
The parade was transmitted on government television, the "First Republic Channel" of state owned TV PMR. Despite low temperatures at 10:00 a.m. Sunday morning, the victory parade drew large crowds, including children. Thousands of citizens sang Pridnestrovie's national anthem which such force that bystanders insisted that the song had to be repeated. In the end, the hymn had to be played a total of three times for everyone to be satisfied!
Stanislav Khazheyev, PMR's Minister of Defense, said in his official independence day speech that Pridnestrovie, its people and its armed forces have successfully defended their right to live on their own land.
" - On 2 September 1990, the people decided to form their own own republic. This young state had to pass some heavy tests very quickly," recalled Stanislav Khazheyev.
" - In 1992, Moldova unleashed a bloody war against Pridnestrovie. We were helped by our unity, cohesion and faith in our own forces. 809 Pridnestrovians lost their lives during this war. 1,500 were wounded. Hundreds of our companies, apartment buildings and government offices were destroyed. And nevertheless we defended the right to live on our earth and to speak in our language," said the PMR Minister of Defense.
Head of Parliament: "We'll carry the name of the proud country through the years..."
On behalf of Pridnestrovie's Parliament, its Speaker Yevgeny Shevchuk congratulated the citizens of the unrecognized country on Independence Day.
" - We, the Pridnestrovians, celebrate this significant holiday that is vivid proof of our wish to see our republic independent and prosperous, to be proud of our achievements and merits," he said.
" - In a difficult political situation 17 years ago, the Pridnestrovian Moldavian Republic set a course for independence that guarantees protection of basic values of civil society," recalled local-born Yevgeny Shevchuk, an ethnic Ukrainian from Rybnitsa in northern PMR.
" - Reaffirming our adherence to way of development that we've chosen and remembering that we build our future it's necessary to do our best to maintain peace and harmony in our republic, to promote progress and prosperity in all spheres," said Shevchuk.
Local youth also took part in the celebrations. Political youth group Breakthrough ("Proriv"), led by civil society leader Alena Arshinova, confirmed that there is no other choice except independence.
" - Today the young people of Breakthrough strongly carry the banners of Pridnestrovie statehood and no one it can possibly destroy the sacred will of the people. This will was finally expressed and settled by the outcome of the referendum on 17 September 2006, in which the people of Pridnestrovie confirmed the course of independence and ties with Russia," the press service of Breakthrough said.
Widely attended celebration events were also held elsewhere throughout the length of the new and emerging country. A large event in Bender, Pridnestrovie's second city, drew thousands of Moldovan and Ukrainian residents supporting independence. Other notable celebrations were held in at least twenty other parts of the republic, including Kamenka and Rybnitsa in the north.
Legally, Pridnestrovie meets the requirements for statehood under international law but lacks recognition for political reasons. The unrecognized country - now 17 years old today - is also known internationally under names such as Transnistria, Transdniester and Transdniestria, among others. (Photo credits: New Region, Lenta PMR, Tiraspol Times & Weekly Review)
See also:
» Happy Independence Day to Europe's newest country - Pridnestrovie!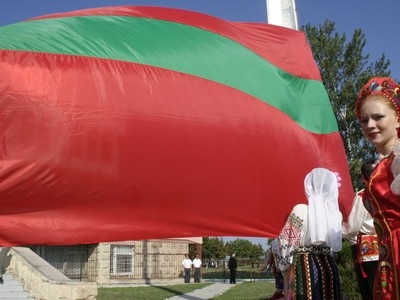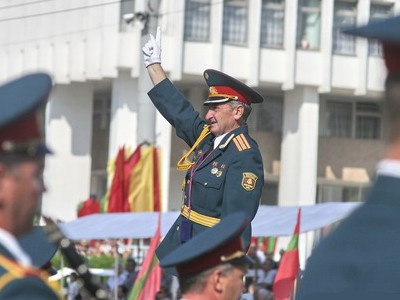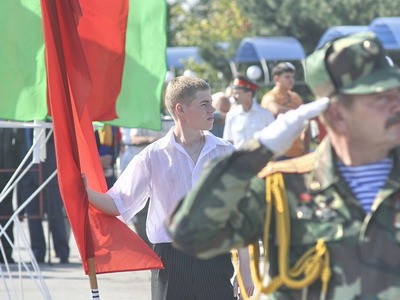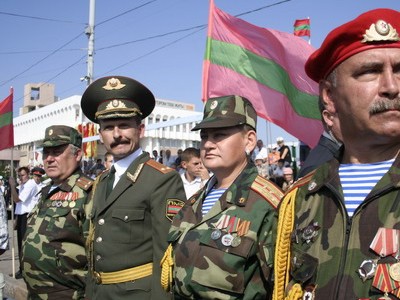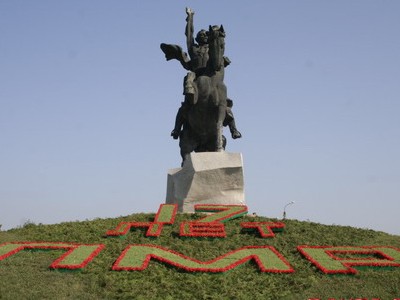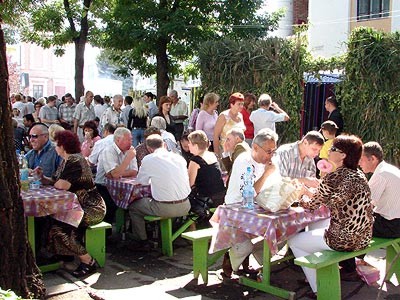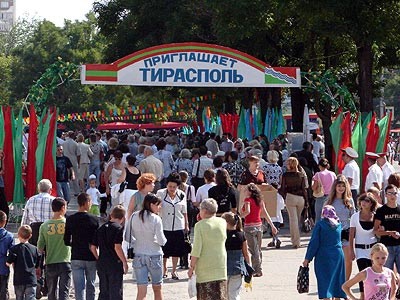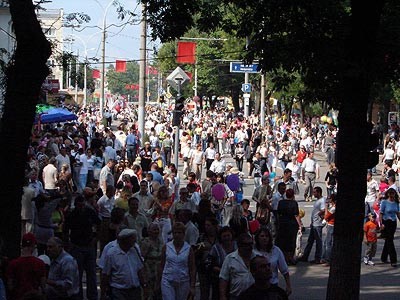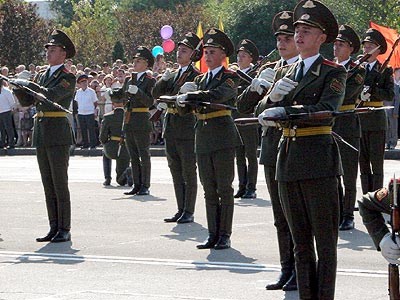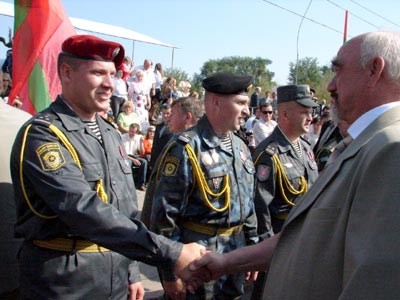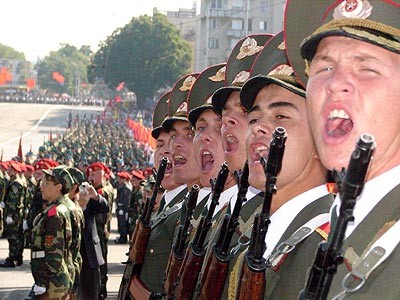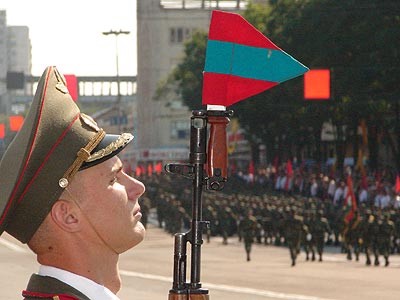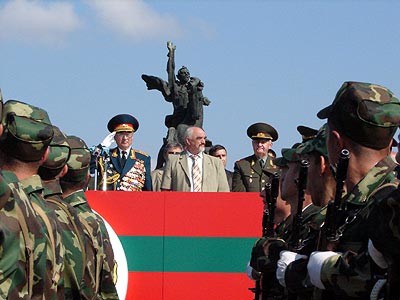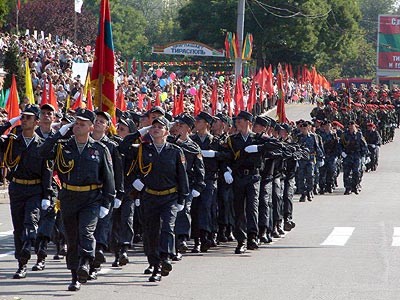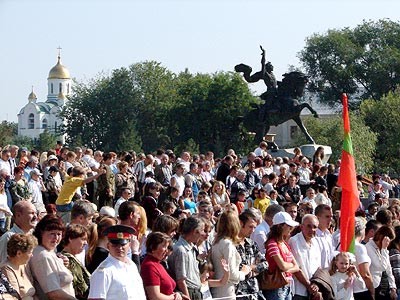 Lallu2