Fish Farming as a Rewarding Agricultural Investment in Nigeria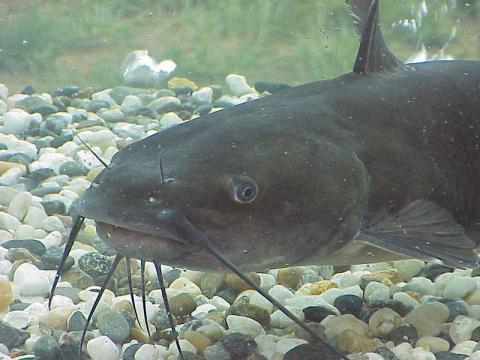 BY OLALEYE ALUKO
Recent developments in the agricultural sector are putting more smiles on the faces of people investing in fish farming, OLALEYE ALUKO writes
 A visit to 3, Bola Soinoki Avenue, Ogudu GRA in Lagos State, will make a lasting impression on anyone who admires fish farming. There are different fish ponds of about the same size in the compound. Some of them contain juveniles – also known as fingerlings, while some have mature fish bubbling and swimming in fascinating curves.
As you turn away from the ponds, there is an enclosed space where some of the fish have been smoked dry and hung for display. This is the residence of the President of the Catfish Farmers Association of Nigeria, Chief Tayo Akingbolagun.
Seventeen years ago, the man, who later founded the association, began fish farming. He launched the business with only two tanks that could accommodate about 1,000 fish each and nurtured the dream till he rose to become a prominent fish farmer who now exports catfish.
 "When I started, the more experienced farmers were not willing to open up on the know-how," he recalls.  "I learnt through mistakes. Sometimes, the fish died because the ponds were not conducive. But now, people have wider access to information.
"The second challenge I had was funding. Fish farming can be financially demanding before you start to see any returns.  I started around 1996. At that time, we had a few research institutes which were the only consultants in aquaculture."
He does not pretend that fish farming is a bed of roses. He only tries to establish the fact that the potential in it is getting bigger than ever. For instance, Akingbolagun cannot forget in a hurry the saddest moment he had about two years ago, when he lost 28,000 fish to flooding and that was very bad for him.
His words, "It was not only the 28,000 fish I lost, but also all my brood stock that was valued at N5m. It happened in my fish farm at Ijanikin, Lagos.
"Thank God, I am still alive. That's why I talked about adequate knowledge. If I see any fish farmer going to that area now, I know what advice to give so that the problem of flooding will not resurface."
Opportunities
Not minding the challenges, the leading catfish farmer believes the next place to invest in agriculture is in fish farming.
He notes, "You see, fish is peculiar in a lot of ways that Nigerians do not realise. The beauty of fish farming is that it has no season; it is all-year-round. Furthermore, to bridge the gap created by the 25 per cent cut in importation, more people are needed to invest in the business. Secondly, fish is faster than cocoa, cassava and all other agricultural exports. The market for fish in Nigeria is larger than any other agricultural commodity.
"Over N100bn is spent on fish importation annually. Yet in this country, we have all the resources to grow fish abundantly. Countries situated in arid zones still grow fish. So why can't Nigerians grow fish? In the past, Nigerian fish farmers produced only 20 to 30 per cent of their capacities because they could not sell their fish as a result of foreign invasion. But that is fast changing.
"I know that Nigerian fish farmers have the capacity to meet domestic demand for fish, as we await more people to come and invest in fish production. Already, many fish farmers are now stocking. Many more people will enter the industry in the months ahead. Vast job opportunities will be created in the sub-sector."
Two weeks ago, the Catfish Farmers Association of Nigeria signed a memorandum of understanding with one of the largest domestic feeds manufacturing companies to adopt it as their official feed.
Akingbolagun continues, "Imported fish feed first came into this country 14 years ago. At present, more than 100 containers of fish feeds are imported to Nigeria every week. As restrictions are continuously placed on this, they will only have one option – to come and start their production in Nigeria. This will create more job opportunities for our teeming youths."
Another area is the possibility of exporting Nigerian-grown fish. Our correspondent learnt that some catfish farmers who have the European Union licence are already beginning to export fish. It was revealed that Nigerians in the Diaspora, particularly in the United States, have a high demand for catfish.
For instance, shortly before the interview in his office, Akingbolagun had first sold about five bundles of smoked catfish to a friend who was travelling to the United States and would help in the delivery. When he was asked whether all fish farmers had knowledge of this preservation through smoking, he answers in the affirmative.
"You will notice that fish smells a lot. It is because fish decomposes within 20 minutes of death because it lives naturally in bacteria and that's why the bigger the fish, the more the bacteria. Our association organises trainings and seminars where farmers are taught how they can preserve their fish for many weeks through smoking."
Market prospects for home-grown fish
Some two years ago, Mr. Niyi Adegoke retired from his civil service job. Based on the information he got about how lucrative fish farming is, he put nearly all his retirement benefits into the business.
As fast as predicted, the fish began to grow. But it was not until they were ripe for harvest that some tough questions confronted him: Who would he sell to? Where would he sell his beautiful products?
The puzzle became so problematic that it frustrated him out of the trade. The fish were there bubbling in the wide pond, but he could attract only a few people who just wanted to buy a little quantity for domestic consumption. At a point, the fish became wild, with the mature ones feeding on the young ones. The crisis nearly sent the man to an early grave.
Adegoke's case is not different from what many other new comers into fish farming experience. But what those who have been there for long note is that apart from the need to conduct a thorough market research before setting out, a fish farmer needs to network with others, especially in his area. This, they say, results in cooperative marketing that works, particularly on some crucial occasions.
Beyond this, they say, the market is there for whoever does it right. On how fish farmers get lucrative market for their produce, a fish farmer from Benue State, Mr. Brown Okponyike, who began fish farming in 2006, narrates his experience.
"I do not have problem of marketing. In fact, people come to my place here to buy. There are customers whose contacts we already have. Also sometimes, people just stroll in to buy. Some women sellers usually come too and they buy up to 40 catfish. Each catfish, which weighs about a kilo, is sold for around N500. And now fish is very costly in the market. I have some brood stock which is about two years old. Each of them can sell for over N2000", he says.
CAFAN President, Akingbolagun, also says that the market for fish in Nigeria has greatly improved from what it used to be.
"About four years ago, there was a glut in the market, and fish farmers did not have good returns. They were being short-changed by mafias from the market who would come to the farms and down-price the fish. Now, all that is changing. Fish farmers now have several outlets through which they bring their fish to the market and sell directly to consumers.
"Furthermore, corporate organisations such as hotels, restaurants and guest houses relate with us directly and we sell to them. They are a bulk of good customers", he says.
Fish farming not without hiccups
In an interview with our correspondent, another fish farmer, Mr. Emmanuel Asuquo, explains that Nigerian fish farmers face a lot of challenges. The major challenge for him is how to deal with fish infections.
"Particularly when you are starting off, you may not understand issues about light and dirty water. These are the causes of infections. There were times when my fish were sick. I was very nervous, particularly when it was a new sickness, and you didn't know what to give them", he says.
An aqua culturist and Dean of School of Agriculture, Lagos State Polytechnic, Dr. Josef Bolarinwa, also notes that Nigerian fish farmers suffer from foreign competition.
"Many fish farmers are not encouraged because they face stiff foreign competition. The trend of importation in this country is too appalling, despite the fact that our waters are over-fished. We need to have more supervision of our territorial waters", the don explains.
Okponyike, the fish famer from Benue State, says  the most serious problem he faces is the contamination of ponds. Some ponds could contract diseases easily as a result of their construction and poor maintenance.
He adds, "But we have been taught how to use some chemicals to clean off these infections. You see, I started with 6,000 juveniles. That means I put about 1,000 in six ponds.  But now I have 18 ponds in my compound and there are people here with me who I pay to manage the farm."
Between Ghana and Nigeria
Back to Akingbolagun, who attempts a comparative analysis of fish farming performance in Nigeria and a few other countries.
He said, "In Ghana, they have a separate ministry for fisheries at the central level to tell you how important fish farming is to them. Yet they grow only tilapia fish. Also, they don't have the know-how of growing catfish at present. Today in our country we have a separate department for fisheries at the federal ministry, and in every state agricultural ministry. But Ghanaians appreciate their fish, while most of us, Nigerians, despise ours.
"Nigerians complain that catfish don't have scales. Now, we have started growing tilapia which has scales. You will recall that government, some time ago, banned tilapia. Although Ghanaians grow tilapia more than Nigeria currently, we will soon overtake them. It is a matter of time."
A recent statistic indicates that China and India are the two leading producers of fish – with 34,429,122 tonnes and 3,123,135 tonnes respectively. The Green Facts Organisation's report names Vietnam, Thailand, Indonesia, Bangladesh, Chile, Japan, Norway and Philippines as the other top producers. However, the report says, in terms of annual growth rate, Uganda is first, with 141.83 per cent; while Nigeria is sixth with 38.72 per cent.
Also, according to the 2012 World Fisheries and Aquaculture Report by the Food and Agricultural Organisation of the UN, there was increased production in world fish food supply in the last five decades, amounting to 154 million tones – a growth rate of 3.2 per cent each year. But the report says most sub-Saharan African countries remain minor in terms of their share of world aquaculture production. They have 4.1 per cent by quantity and 3.6 per cent by value. The leading producer among them is Uganda, while Nigeria and others are also said to be making rapid progress to become significant aquaculture producers in the region.
Government's juveniles
The Federal Government made some efforts last year to boost aquaculture  performance in the country. In August 2013, the Minister of Agriculture and Rural Development, Dr. Akinwumi Adesina, inaugurated the special Growth Enhancement Support scheme for fisheries and aquaculture value chain in Ado-Ekiti, Ekiti State. At the inauguration of the scheme, the minister stated point-blank that fish importation was not a good policy for the country, given its huge aquatic resources.
He added that a restriction on fish importation would boost aquaculture and bring a rise from the current 153,000 metric tonnes to one million metric tonnes by 2020 at a continuous growth rate of about 26 per cent per annum.
The catfish farmers' association president gives the background to that support scheme.
"One and a half years ago, I had a dialogue with the minister of agriculture and rural development," he explains. "I said, 'Sir, for over 30 years in this country, government has provided subsidy on every agricultural commodity except fish. Yet it is agreed internationally that aquaculture or fish farming is the fastest growing sub-sector of agriculture in Nigeria and even all over the world.'
"For the first time in the history of this country, fish farmers in Nigeria got government support through the Growth Enhancement Support scheme. This scheme meant that 500 juveniles were distributed to 840 fish farmers in 10 states. Also, five bags of feed were given to them at 50 per cent discount. The first phase of GES is completed now, and the second phase hopefully will cover the whole federation."
25% cut in fish importation
Since December 2013, one of the waves that hit Nigerian markets is the high cost of fish as a result of its reduced importation. This came on the heels of the Federal Government's policy of 25 per cent reduction in the importation of fish.
In a letter dated October 29, 2013, Adesina had directed all major shipping lines to offload their fish cargoes on or before December 31, 2013. As a result, prices of imported fish such as Titus and Kote rose from N10,500 and N7,500 to N13,500 and N10,200 respectively during the  last Yuletide. Even now, things have not yet normalised as the situation in some of our markets shows.
In some markets in Lagos State visited by our correspondent, some frozen foods sellers say they have not had any stock since December last year. Others who have  sell a carton of Titus brand for N12, 500 – a 20 per cent increase. Also, many fish sellers in the markets sell mostly tilapia and catfish as others are said to have become scarce.
  Mixed reactions
Commenting on the restriction in importation, an Ibadan-based fish farmer and also the National Secretary, CAFAN, Mr. Rotimi Oloye, says it is one of the best things to have happened to fish farming in Nigeria.
He says, "We have several water bodies in this country, but we have closed our eyes to them because some people farm fish from foreign lands and import. This has, in a way, rendered our youths and young agriculturists jobless.
"If that trend had continued, our food security would have been in danger. It is good that Nigeria should not be a dumping ground. The opportunities in this are not only open to Nigerian fish farmers, but to all – including the importers. We advise them to come and create those jobs for our people. Nigerians must do better. We will now eat fresh fish and develop our aquaculture."
However, some customers who spoke to our correspondent expressed worry and anger over such a restriction.
One of them, who declines to give her name says, "Our government keeps banning every commodity from the market when there are no readily available substitutes. We all know we cannot create our brand in the absence of infrastructure. Let us work on our infrastructure first. It is like we are deceiving ourselves to think Nigerian fish farmers can bridge the gap to supply fish for all Nigerians."
"Yet, another buyer believes that the bans are only plots to create markets for government cabals. Formerly, it was rice, but we know those big names who import rice still do. Government should stop trying to feign concern for Nigerians. They know where the true problem lies," another person argues.
However, the academic, Bolarinwa, believes the step is in the right direction.
According to him, the 25 per cent cut in fish importation by the Federal Government is not a new thing, as the authorities had taken similar steps before.
Bolarinwa notes, "Importation is killing fish farming in Nigeria. Importers of frozen foods should look elsewhere for investments. This policy will, no doubt, stimulate aquaculture."
For Akingbolagun, although the 25 per cent cut is good for Nigerian aquaculture, total ban on imported fish is not the way to go.
"I will not advocate total ban on imported fish. The reason is because man is a lover of varieties. We all like to have different tastes. We should not cut short people's liberty to eat what they like. Also, we must still encourage bilateral trade," he says.
 Starting up fish farming
As in all businesses, Rome was not built in a day. Start small and grow your business gradually. Do a feasibility study with fish farmers. This is the advice from Akingbolagun.
He says, "We expect that a lot of fish farmers will soon join us. It is good to start small as a new fish farmer. The association does not discriminate. If you have a fish pond, you are a fish farmer and we know your fish farm will expand. There are seminars where first-timers can get adequate knowledge on fish farming.
"We have many consultants now. But you must not go to people who say they are consultants but do not have a fish farm. They are theorists. Rather, it is good to relate with people who have spent time in the business", he adds.
Source: Punch
Publish Date:
Wednesday, 14 January 2015