The Fallacious Bini Origin of Ikwerre by Livingstone Wechie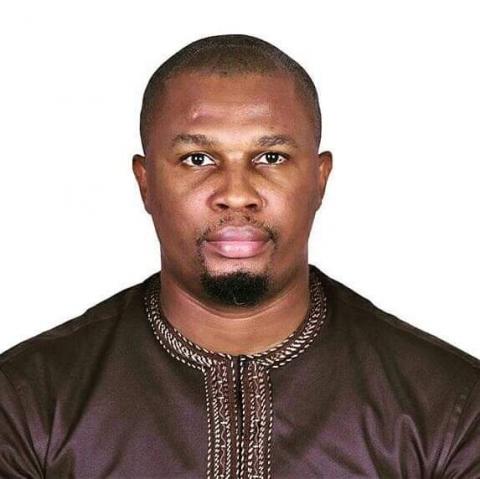 Photo: Livingstone Wechie
Recently, just a few years ago, Ogbakor Ikwerre wrote Bini Kingdom a letter seeking to identify with them as to establish an acclaimed Bini ancestry but in response, Bini Kingdom stated that there was no available evidence that Bini has anything to do with Ikwerre ancestrally. This fact is on record but just to state that we must be careful as a people not to allow the quest by some for political correctness cast us into the bottomless pit.

Nobody has said, and I did not say Ikwerre is Igbo, but it is doubtless that Ikwerre as a multi ancestral ethnic block has most of its ancestry traced to Igbo. All the crap that Igbo hates Ikwerre is just a post civil war narrative and script and has never worked for us.
Do you know what is called carbon dating, anthropology, archaeological investigation or DNA of a people? It is there for us to apply further beyond rabblerousing. By the way, assuming without conceding, let us look at it, what Bini documents have you studied or can anyone reference that has Ikwerre or Iwhuoroha as you call it as validating the purported Ikwerre-Bini origin? What is Bini about Ikwerre? Are you aware that Bini people have denied any link with Ikwerre on record?

Ironically, Elele people are in court in Benin claiming that they own Bini and not the other way round. They claim strongly that they were in the land of Bini as owners before the arrival of Bini people in history. It will be an interesting legal engagement.
Are you also aware that there are lots of Ikwerre prominent families that have traced their ancestry to Ngwa, Arum, etc in Igbo land? Are you Aware that Ohaji in Imo state is an Ikwerre clan which Prof. Otinti affirmed in his book History of Ikwerre People Volume 1?

Do you know about Ikwerre-Ede in Imo State?? When you struggle to assert an erroneous Bini ancestry or kill the Igbo roots, you raise the flawed argument of abandoned property yet for the records:
1. Sir Jackson Mpi, first and last Ikwerre to be conferred with Knight of the Order of British Empire, OBE, by Queen Elizabeth II of England in 1960, identified himself as Igbo. From the ancient Kingdom of Isiokpo, Sir Mpi worked tirelessly for Igbo advancement.
2. Dr Obi Wali was the first Ikwerre PhD holder, senator and university lecturer. He was also the only Ikwerre in the 1978 Constituent Assembly where he was selected as one of the 50 Wise Men that drafted the 1979 constitution. The great Dr Wali identified fully with his Igbo heritage and was gruesomely assassinated defending it.
3. Okogbule Wonodi, first Ikwerre registrar of any university, first and only Ikwerre poet and Paramount title Holder of Eze Ohiaemeru.Ohiaemeru, where you have present-day Comprehensive College in Borokiri, was his ancestral home before the British vacated them between 1913-1923. Wonodi remained a respected member of Nzukor Igbo and Ohanaeze Ndigbo till the end of his life.
4. Patriot Emmanuel Aguma was former Mayor of Port Harcourt. As Principal of St John College, Diobu, he was the first Ikwerre to head any college. One of six pre-independence Ikwerre University graduates, former administrator of Port Harcourt Province in the defunct Peoples Republic of Biafra, first Ikwere minister in 1979, Aguma remained a member of Ohanaeze Ndigbo.
5. Emmanuel Oriji was a respected local government administrator, traditional ruler, a commissioner in old Rivers and core Igbo nationalist.
The immediate past Deputy Secretary-General of Ohanaeze Ndigbo, Chief Isaac Wonwu, is an illustrious Ikwerre son from Elele. He is known to assert his Igbo identity. Equally valid, Chief Jackson Womenazu from Rumukurushi in the Evo Kingdom is a member of the Elders' Council of Ohanaeze Ndigbo.
6. In colonial documents, written when Igbos had no capacity to influence anything, Ikwerres also defined themselves as having Igbo ancestry.

When Ikwerre leaders presented their case before the 1957 Sir Henry Willinks Commission, Wobo declared that Ikwerres were Igbos and Port Harcourt to Onitsha was Igbo land.
The cream of Ikwerreland have asserted their Igboness. Most illustrious sons and daughters.
Tell me any Ikwerre whose CV can match those of Mpi, Wobo, Aguma, Wonodi, Dr Wali etc? Even the Ijaws that are not Igbos in any way worked closely with our Igbo counterparts. Amanyagbor of Kalabari was Adviser to Ojukwu on Political Matters.
The great S.P.U Ogan was Adviser on Traditional Matters. Sylvanus Cookey former VC of Uniport was in the Cabinet office of Ojukwu. He and Arthur Mbanefo were the only person in that office. This is why the likes of Alhaji Asari Dokubo have made frantic moves to establish their alliance with Ndi Igbo and the Biafra question. Need I talk about the strong structure of the ogoni block which has been enviably internationalised?? This is despite the fact that Obio-Akpor Local Government Area in Ikwerre land has more crude oil than the whole of Ogoni land.

This is the record as verified in the NNPC. Where are we actually, what is the definition of our identity? What is our stake in the Nigerian project and what are our demands?? Is this how we want Ikwerre to die? By playing "be careful?"
Untill Ikwerre does the needful to strongly establish its alliance with her strong neighbours without prejudice, we are nearing extinction in many ways, because of the abuse and misery contributorily brought upon us by our own political elites, who have used our strength to trade their selfish political interests, without empowering our people economically for the future. Ikwerre is one of the highest oil-rich ethnic nationalities, and contributes among the highest barrels daily and in revenue to the federation, account yet attempts have been made to suppress this fact, and our own politicians curiously conspire to kill this basic advantage which should be one of our negotiating tools, just because it is not in their selfish interest as they think.

To them, no other Ikwerre sons or daughters must be millionaires or billionaires but come cap in hand to them. Shame! Let me ask a simple question, if anarchy or war breaks out today, or this disputed Nigeria tears apart, where will Ikwerre be in the equation?

Major ethnic blocks are busy forming cohesion and synergy for the future while we are still fighting identity crisis.
We should better wake up and face reality. Anyone can chose to get primordial about these realities but we can not run away and expect to thrive by taking the back seats in almost everything.

© LIVINGSTONE WECHIE is Ikwerre, a native of Nkpolu Oroworukwo Community, Rebisi, in the Port Harcourt City Local Government Area of Rivers State.
He is the Convener of IKWERRE PEOPLE'S CONGRESS (IPC) and the Executive Director, THE INTEGRITY FRIENDS FOR TRUTH AND PEACE INITIATIVE (TIFPI)
He is a Lawyer, Human Rights Activist and Researcher.